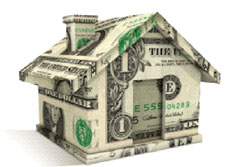 *New Resource
As communities mature, the need for major repairs or renovations can become a major concern. Often because of unforeseen problems or insufficiently funded reserves, community associations (associations) are not capable of funding the necessary repairs immediately. In order to avoid a piecemeal repair effort in such situations, or the possibility of additional problems arising from the postponement of the repairs, it may become necessary for an association to borrow money. Fortunately, many banks have recognized this need and are willing to lend to associations for major repairs and renovations.
This blog post addresses some of the more frequently asked questions and important issues relating to association borrowing, such as the common reasons for borrowing, what a bank uses for collateral, and what effect the loan has on individual homeowners.
Our HOA attorneys have also published this information in our new resource entitled "Association Repair and Renovation Loans", available for download from our library.