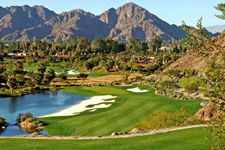 *Unpublished Opinion
In January 2016, plaintiffs and appellants, Michael Dubasso and Jenny Dubasso (collectively, the "Dubassos"), purchased a home in the Tradition community ("Tradition") in La Quinta, California. The Dubassos hired real estate agent Kathleen O-Keefe ("O-Keefe") and LQR Desert Real Estate, Inc. ("LQR") as their real estate agent and broker, respectively.  Shortly after closing escrow, the Dubassos applied for membership in Tradition's Golf Club, a social and golf club, but the club membership committee decided the Dubassos were not a good fit for club membership and rejected their application.
The jilted Dubassos sued O'Keefe and LQR (collectively, "Defendants") for failing to disclose that club membership was not automatic for Tradition homeowners, but was, instead, subject to a vetting process by Tradition's membership committee. According to the Dubassos, O'Keefe and LQR breached their fiduciary duty to them by failing to inquire whether they would want to purchase the home without a club membership, and failing to advise them to make their purchase contract contingent upon approval of their Club membership application.
The trial court granted the Defendants' motion for summary judgment (judgment without a trial based on undisputed material facts) based on the fact that the Tradition declaration of covenants, conditions, and restrictions ("CC&Rs") expressly stated that the rights to use the club facilities would be granted only to those persons, and on those conditions, as may be determined by the club.  The CC&Rs further provided that no right to use the club facilities arose from ownership of a lot, but arose, if at all, only from a membership agreement with the club.
The Dubassos appealed the trial court's decision, claiming that they raised triable issues of material fact as to whether the Defendants had a fiduciary duty to them to (i) inform them that membership was contingent upon acceptance by the club, (ii) determine whether they desired to purchase the home even if their Club membership application would be rejected, and (iii) advise them to make their purchase contract contingent on their acceptance as Club members.