July 1, 2014,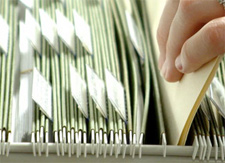 *New Library Article
There are numerous records and items of information maintained and generated by a homeowners association ("HOA") in the course of its operations. It is common for a HOA member to request copies of such records and information, especially in connection with an ongoing dispute the member may have with the HOA. Upon receipt of such a request, HOA boards and management professionals often have questions concerning the scope of the HOA's responsibilities in responding to the request and in ultimately providing the member with the requested records and information.
The California Civil Code contains several provisions governing (1) the degree to which a HOA member is entitled to inspect and to copy certain "association records," (2) the degree to which certain association records are not subject to inspection or copying by a member, and (3) the process through which the HOA must produce or provide access to its records in response to a member's request. This blog post provides an overview of these provisions, as well as some general guidance for HOA boards and management professionals on this issue.
*Note: Our attorneys have also published this information in a new article entitled "Inspection and Copying of Association Records" that is available for download from our Web site's library.
Continue reading "Inspection and Copying of Association Records" »