November 20, 2014,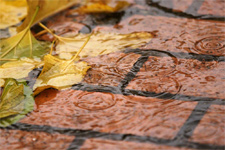 Most every set of Homeowners Association ("HOA") CC&Rs contain a provision prohibiting conduct which constitutes a "nuisance." That conduct often includes "noxious, illegal or offensive activities," anything which "unreasonably interferes with a resident's right to quiet enjoyment" and/or "endangers their health or annoys or disturbs" them. We have blogged about how such nuisance provisions may be employed to resolve issues such as the conduct of tenants, activities in the common area, and second-hand smoke transmission. However, a recent unpublished ruling of a California appeals court indicates how nuisance provisions may also extend to situations involving improvements constructed or maintained by a homeowner.
In PGA West Residential Association, Inc. et al., v. Mork (2014) Cal. Ct. App. No. E054276 ("PGA West"), the Defendant homeowners (the Morks) and the Plaintiff homeowners (the Wyatts) owned adjacent, freestanding condominium units within the PGA West Residential Association ("Association"). In 2008, the Wyatts discovered the presence of mold and moisture damage within the interior of their unit. The Wyatts concluded that the water had entered into their unit through an exterior common area wall ("Common Wall") separating their unit and the Morks' patio ("Patio"). The Wyatts then sued both the Morks and the Association for violating the restrictive covenants set forth in the Association's CC&Rs. The Association also sued the Morks for breach of the CC&Rs, breach of contract, and negligence--alleging that the Morks had altered the drainage in the Patio and, as a result, caused water to flow under the Common Wall and into the Wyatts' unit.
At trial, both the Wyatts and the Association presented evidence that the Morks had altered the original grade of the Patio in the Morks' course of constructing a swimming pool, sprinkler system and other improvements in the Patio area. The Morks' conduct resulted in surface water which drained away from the Morks' unit ultimately collecting into a 2' wide planter ("Planter") that extended the length of the Common Wall. In their defense, the Morks argued, among other things, that they were not responsible under the CC&Rs for maintaining the Patio or the Planter--that those areas were designated as "Limited Common Areas" under the CC&Rs to be maintained by the Association...
Continue reading "Owner Held Liable for Property Damage on 'Nuisance' Grounds" »